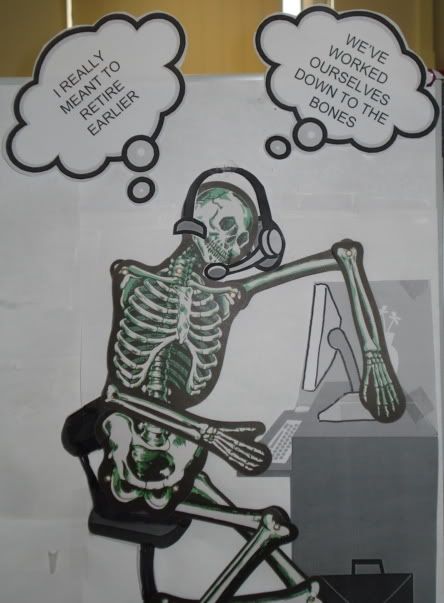 Last Halloween, this lovely skeleton was hanging up in my husband's office. This year I can relate to this so much!
I have taken on a second job, doing in bound sales calls from home for an awesome company. This job has really taken over all my spare time. I have been working anywhere from 20 hours to 30 hours a week. Let me tell you that doesn't leave much time for spinning and painting yarn!
But, guess what? I finished my blanket! I know, I know...I actually finished a blanket. It's a miracle.
Drew's football games are starting to come to an end. It doesn't look like his team will make the playoffs. Darn it! Also, on the football news, most of you know what a die hard Razorback fan I am. I
scored
some pretty amazing tickets from a person my sister works with for the November 1st game!
Yay
! I can not wait!
Hope you are having a wonderful month and enjoying the fall weather. Happy crafting!